Lunchtime Legends the Kids Need for School
Essential lunch boxes & drink bottles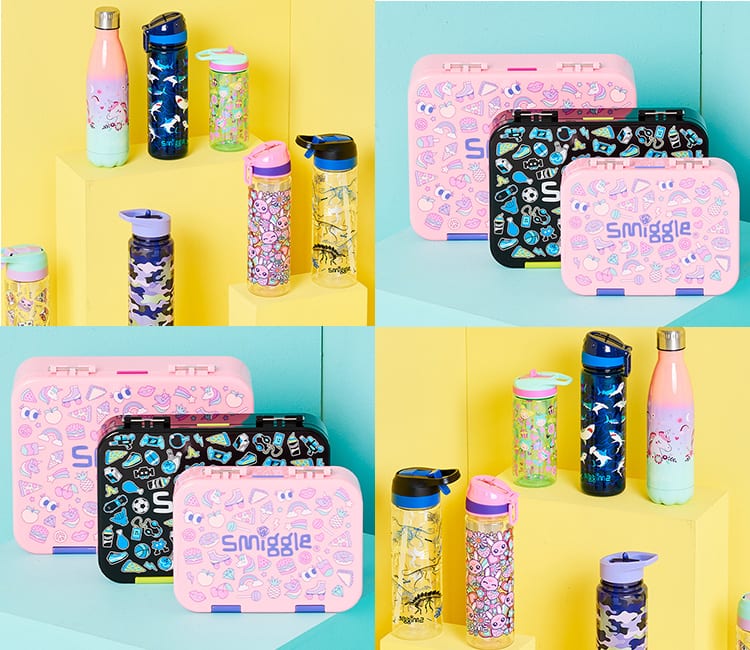 When it comes to lunch time at school, Smiggle has got everything the kids need to carry, store and eat their food waste-free. Whether it's stainless steel drink bottles, insulated lunch boxes or bento style food containers, Smiggle has all you need to help fill their hungry tummies and give them the energy to power through the school day. Here are some of our favourite lunchtime goodies!
Shop Food & Drink
Bento, Here We Go!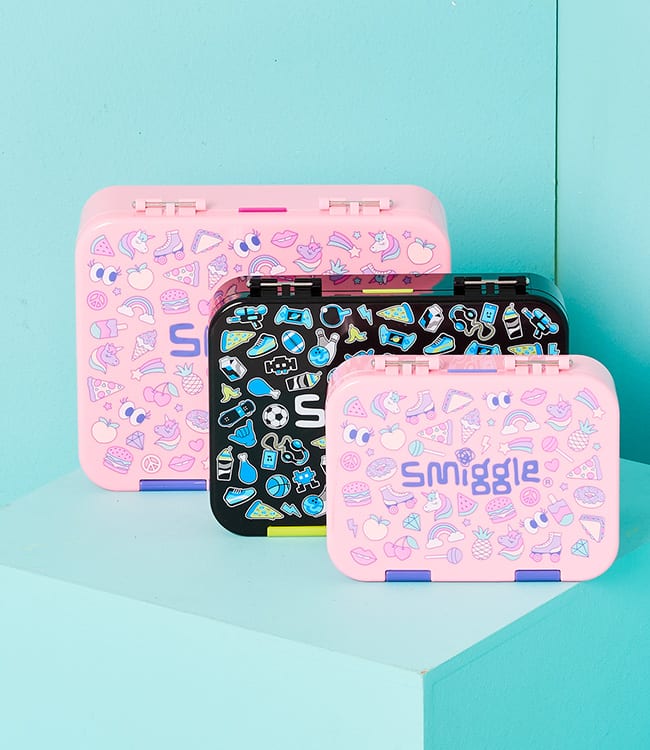 Fun, compact and super convenient, kids love our Smiggle Happy Bento Lunch Boxes! The lunch box has four different compartments that are individually sealed when the lid of the Bento is closed so they can keep their fruit, veggie sticks and wraps separate. Leak proof seals make it suitable for transporting wet foods like dips and yoghurt while the clip closure and hinged lid design makes sure their lunch stays secure when not in use. Our bentos are dishwasher safe and both the tray divider and inner lid can be removed for easy cleaning and drying—let's go bento!


Shop Bento Lunch Boxes
Bottle All the Fun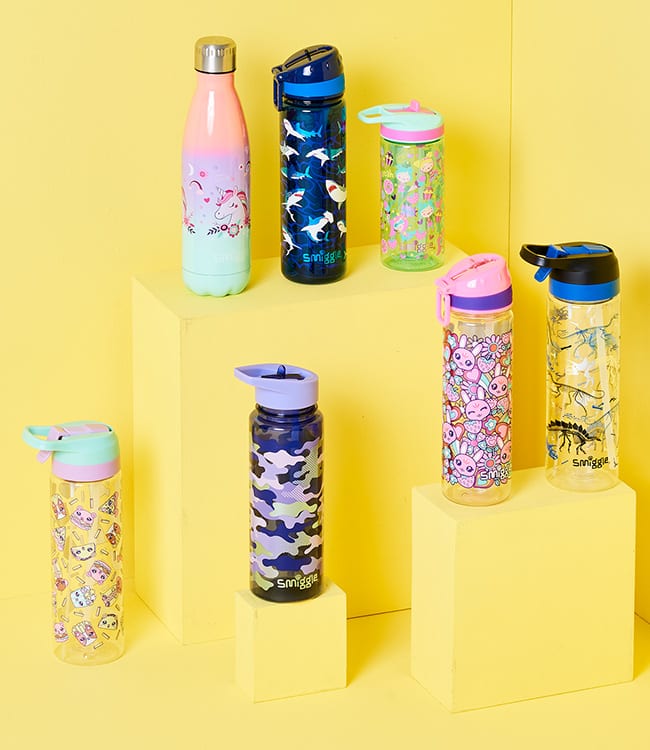 Staying hydrated has never been so easy with our huge range of drink bottle styles! Keep the kids refreshed with our insulated stainless steel bottles! The double walled bottles will keep the water hot or cold for up to six hours and will always stay cool to the touch as well. The Spritz water bottle is a favourite with the kids and comes in heaps of fun designs. Its winning feature is the misting function which helps the kids to stay cool during hot days at school plus it comes with a silicone spout, carry handle and spout lock. All the bottles are BPA free as well so you can be sure that your kids are drinking from a completely safe material.


Shop Drink Bottles
Bite-sized Lunch Boxes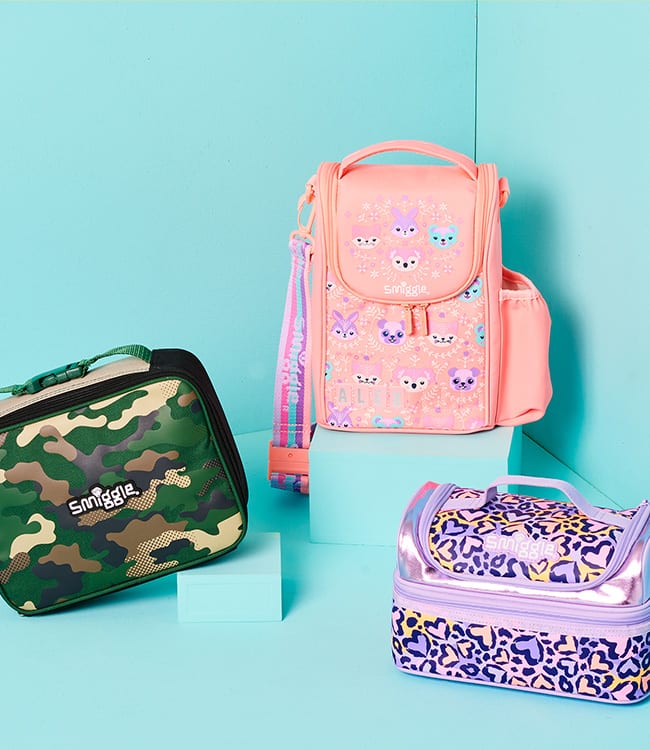 Keep your young one's lunch fresh in the always popular Teeny Tiny lunch box. These insulated compact lunch boxes couldn't be any cuter with their colourful designs and fun character prints like unicorns and diggers. With plenty of space for all their snacks and lunch items, they are also easy to carry with carry handles and a clip buckle which can be secured to their school bag. It's no wonder that every kid wants one!


Shop Lunch Boxes
Lunch Boxes to Love
Smiggle has got you covered when it comes to finding the best lunchtime legends like drink bottles, backpacks or lunch boxes. Shop for these school essentials and more online now.
SHOP ALL SMIGGLE